PQP Team
Joseph Burnsworth
President
As an experienced and successful business developer, Joseph Burnsworth creates customer-client solutions through consultative, innovative design that encompasses supplier supportive implementation through-out various industries.
Having been in the power quality industry for the past 20 years, Joseph has directed and led the nation in market share growth with such products as Alpha Technologies, C&D Technologies, and Emerson Network Power.
Joseph holds an undergraduate degree in Business of Science in Business Administration, from the University of Phoenix, majoring in Business and Economics with a minor in Operations Management. He also earned his MBA degree from Western International University, with a concentration in International Finance.
Gained his certification in May of 2015 as CPQ (Certified Power Quality Professional) by the National Association of Energy Engineers. AEE's Certified Power Quality Professional (CPQ) program is designed to award special recognition to power quality professionals who have demonstrated a high level of knowledge, experience, competence, and ethical fitness in this emerging, highly specialized field.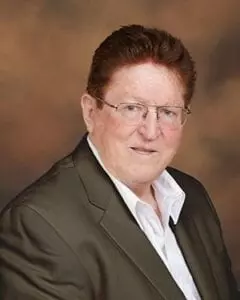 Ron Werba
Director of Strategic Planning
Ron has taken a key leadership and managerial role in guiding Power Quality Professionals' business and sales strategy for supporting our customer base and establishing new key accounts. He will be involved in managing customer retention and establishing long-term programs with strategic suppliers. Ron will also play a vital role as we integrate firms that fit our strategic business model and align with our business vision.
An established track record in sales and marketing revenue action programs where he:
Developed multi-state territory from $20,000 to over $900,000 in one year with a pipeline of over $4.5 million.
Established and implemented sales/marketing strategies for each major opportunity, focusing on a road map action plan that successfully closed the sale on key forecasted prospects.
Implemented a focused customer satisfaction program to build long-term symbiotic business partnerships that resulted in a platform for on-going revenue.
Sold network connectivity solutions in the Disaster Recovery and Storage Area Networking marketplace to major Financial and Data Centers representing Fortune 500 corporations as well as regional-based accounts.
As a former Director of National Accounts, Ron designed, developed, and implemented strategic account programs. Together, his team implemented strategic sales plans to expand revenue, penetrate new Fortune 500 accounts, and build long term buying relationships, through negotiated multi-year contracts, with increasing revenue goals.
Increased the revenue quota from $12 to $31 million annually over four years by initiating an aggressive training program on strategic account selling.
Achieved 30% gain in year-to-year sales in state and local governments by implementing a Market Basket Buying Program.
Exceeded quota selling to companies such as American Express, Allied Signal, Blue Cross Blue Shield, Goodyear, and EDS.
Ron has an earned degree from Montana University with a Bachelor of Arts in Finance and Marketing. After completing Artillery Officer Candidate School was commissioned as an Army Officer. Originally from the Chicago area, settled here in the valley of the sun, in 1997. He enjoys a good book, quality movies, and enjoys sports, and getting a hole-in-one in golf.
John Heep
Director of Business Development
John, originally from St Louis, hales a 30-year career as a successful business developer. Formerly with Xidex Corporation as a regional sales manager, consistently number one in sales for the microfilm division and developed a territory that went from zero to $12 million in sales. Also worked at Itek Corp with tremendous success in market development.Later on, he opened his own firm as a manufacturer's representative for the purpose of assisting the information technology industry. Supporting its vendors, distributors, and end-users to bridge the changing data storage product technology and markets.
Arizona State University Industrial Automation Advisory Board (2016-Present)
Vice President National Board – Photographic Scientists & Engineers
Board Member Association of Information & Image Management
His expertise and business acumen will be much appreciated, especially by our key suppliers and strategic partners.
Dan Peña joined the Sales Engineering team as Sr. Sales Engineer in May 2015. Dan has over 30 years of uninterruptible power supply industry experience and brings with him a wealth of knowledge and proficiency in sizing power supplies for various industries.
Prior to joining Power Quality Professionals, Dan was the owner of two start-up firms in the electrical power supply industry. He started his first power supply business in San Jose, California, in 1985. In 1999, he sold his business and relocated to Fountain Hills, Arizona, where he started his second power supply business for the southwest market.
Dan graduated from the University of Colorado, with a degree in Bachelor of Science in Electrical Engineering. He enjoys jazz music and loves playing the saxophone for his local church.
Timothy Gruber
Director of Optimization
Timothy Gruber has extensive experience as a power quality solutions expert. With nearly 30 years' experience as an Account Manager in the power quality field, Timothy can provide solutions for complex situations. Since the inception of his position and throughout many years, Timothy has received training and certifications on Uninterruptible Power Systems, power distribution, and network monitoring through Schneider Electric, EATON, and Best Power.
Currently he provides marketing designs and digital creations. This includes all internal documentation, advertising, social media, and our company website. As Director Timothy is advancing quickly and gaining more responsibility.
Former education includes a 3.4 GPA at Brophy College Preparatory which is a private school geared towards intensive education and success for the road ahead. He was also nominated as Who's Who Among American High School Students and earned 2nd Honors in his class. Continued education in the field of business operations was provided through the University of Arizona and Phoenix College.
Today Timothy enjoys working with computers and technology, reading, golf, photography, travel, personal development, and community service. His family is also most important to him.